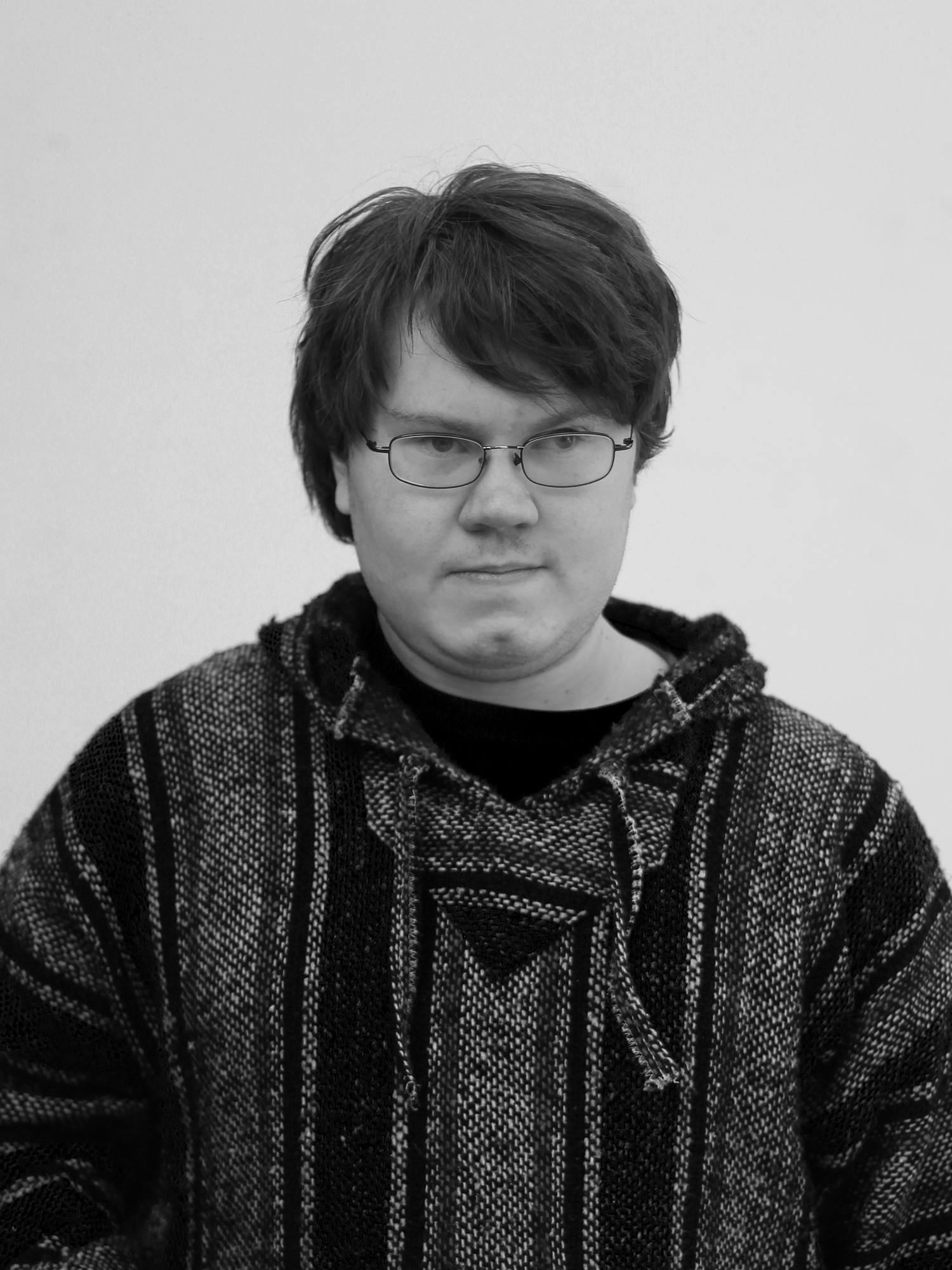 Mediums: Digital photography sometimes with manipulation; digital image creation; digital drawing and painting with iPad Pro, Apple Pencil, and Mac.
Person or Thing Influencing my Work: My personal experiences and those who see the artwork I am working on in its infancy, before it is considered complete.
Art Training: Computer art and art history classes at CSB/SJU, various art classes earlier in my academic career at Crosswinds.
Artistic Philosophy: Art cannot be planned, it must come into existence naturally and only there can it truly embody the themes and goals that it has for itself. The artist is less of a God over their art and more of a pencil used to bring it into existence. In this concept there can be no wrong turns and no failures.
The simple forms in life are the most beautiful.
Hometown: Saint Paul, MN
Career: Web and software development
Hobbies: Writing blog posts and other sorts of writing. Reading. Also creating things, including the art posted here.
Favorite Artist: Out of many favorites, for this place, let me say Hundertwasser